While attending a screening of 1923, Helen Mirren shared what she really thought about working with Harrison Ford on the hit Yellowstone spinoff.
During the event, Mirren couldn't help but gush to TheWrap about her 1923 co-star. "He's amazing," she declared. "He really is. The stature he's held, as a major, humongous movie star, all that time, at the same time as somebody who doesn't love the limelight. He has this interior quality to him."
Mirren, who worked with Ford on the 1986 film The Mosquito Coast, stated that the actor came to a place where he can be easy with other actors. "It's immensely generous and incredibly professional. Not remotely a spoiled movie star, at all. I genuinely love him. If I wasn't married…"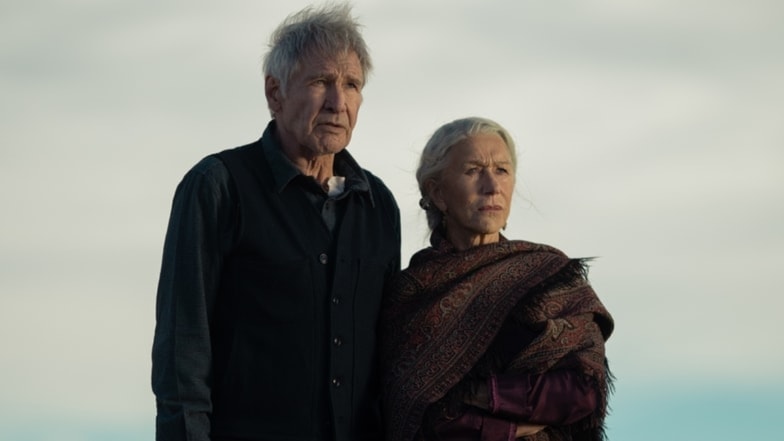 The 1923 actress went on to reveal she was excited to be in bed with Ford while filming the show. "I had to be in the bed with him, you know. I'm dressed up to here," Mirren said, indicating her neck. "But I'm lying there and I'm thinking, I'm in bed with Harrison Ford. I was so excited, I can't tell you."
Mirren jokingly stated that she had to pretend to be cool while laying in bed with Ford. "Don't tell him. Promise me," she added.
Mirren told The Times last year that the relationship between her and Ford has evolved since 1986. "Harrison was already an enormous movie star and I was a theatre actress out of London and nobody had heard of me," she said. The actress also noted she's somewhat caught up with him when it comes to their career. "Well, I'll never catch up with him completely but I'm a little bit closer than I was."
Harrison Ford Referred to His '1923' Co-star Helen Mirren As 'Still Sexy'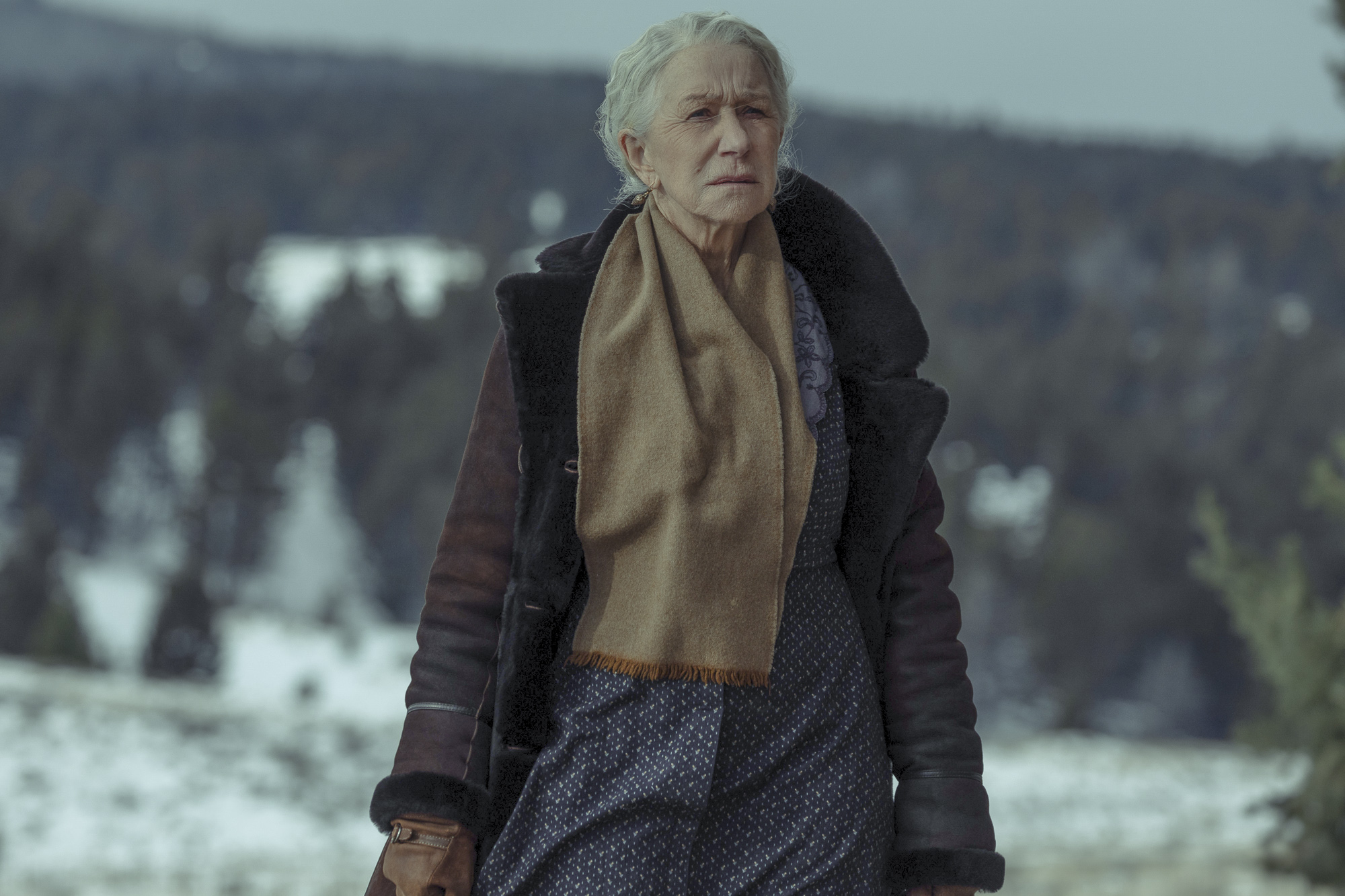 Earlier this year, Harrison Ford didn't hold back his true thoughts when talking about his 1923 co-star Helen Mirren. During his appearance on The Late Show With Stephen Colbert, Ford described Mirren as being "out there" as well as "still sexy" at the age of 77. "It's been remarkable to watch her.
There's a lot of physical action, and she just jumps right in and does stuff you don't imagine Helen Mirren would do… Dame Helen Mirren," he explained.
Ford also told TODAY that he and Mirren have a strong connection. "I mean, it's almost as if we've been married for 40 years," he said. "She's just a delight to work with. And she doesn't take herself terribly seriously."
Ford then recalled speaking to Taylor Sheridan about the relationship between his character and Mirren's. "I asked Taylor about the relationship before we had a script, and he said he doesn't like to write conflict in families," he added.