After Sean Connery Walked Away From Playing James Bond. Once again, producers would have to find a new James Bond. They couldn't go back to Lazenby and were forced to move on from Connery. They needed someone else to takeover for a character who had already become a cinematic icon. While Connery and Lazenby both weren't that well known when cast, Broccoli and Saltzman tried something very different the next time out. They went for the biggest name in the world.
In the early 1970s, Clint Eastwood was the most popular actor in the world. He'd been a Hollywood mainstay for years, making a huge name for himself in the 1960s with instant Western classics like A Fistful of Dollars, For a Few Dollars More, and, of course, The Good, the Bad and the Ugly. To begin the 70s, Eastwood was transitioning away from the genre.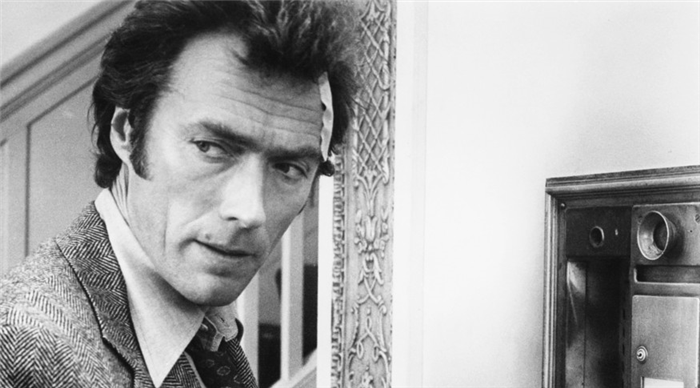 He found success in the 1970 thriller Play Misty For Me. In 1971 came Dirty Harry, with Eastwood as a grizzled, take no crap cop, a character so loved that he would launch a franchise. If Eastwood could play both The Man With No Name in Sergio Leone's "Dollars Trilogy" and Harry Callahan so perfectly, he could surely play anything.
A few years ago, Clint Eastwood told the L.A. Times Hero Complex blog about how he was offered the role of James Bond. "I was also offered pretty good money to do James Bond if I would take on the role. This was after Sean Connery left. My lawyer represented the Broccolis and he came and said, 'They would love to have you.'
But to me, well, that was somebody else's gig. That's Sean's deal. It didn't feel right for me to be doing it… I always liked characters that were more grounded in reality. Maybe they do super things or more-than-human things – like Dirty Harry, he has a knack for doing crazy things, or the western guys."
Clint Eastwood as James Bond Would Have Been a Bad Idea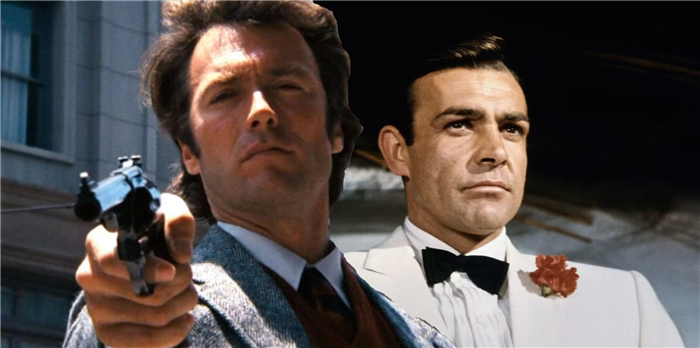 After Eastwood said no, producers turned to Roger Moore, who said yes. Moore would go on to play 007 seven times from 1973-1985, creating a version of Bond that, while not as popular as Connery's, still became a much beloved hit. What if Eastwood had said yes though?
Clint Eastwood as James Bond would have given us something completely different from Moore's playboy 007. Eastwood's portrayal likely would have been more akin to the gruff, more serious Bond that we got decades later with Daniel Craig, but in the 1970s, that's not what fans wanted. They wanted the cool, smooth, charismatic ladies man.
And while Eastwood could play that, it wasn't his forte. He was better at playing the more grounded, tough, quiet badass like The Man With No Name and Dirty Harry. Just because Harry Callahan and James Bond both carry guns and take out bad guys doesn't mean that they're similar characters, because they definitely were not.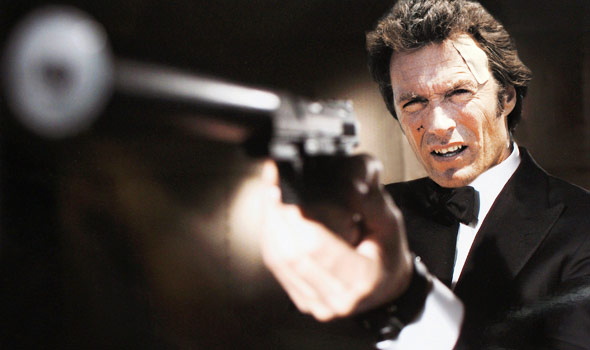 On top of that, Clint Eastwood is not British, something that every Bond actor has been except for Lazenby, who was Australian, but whose accent could fool you. Clint Eastwood was born in California and is well known for his gravelly American accent. He has long been the epitome of what many American men wanted to be like. To look at him is to see America.
There would be no way to ignore that, either by having him speak in his usual voice and go against what Ian Fleming had created with his novels, or to give Eastwood an awful British accent which would have fooled no one but taken everyone out of the picture. Eastwood could have given us a darker take on Bond, but it wouldn't have felt like James Bond, but rather Dirty Harry in a tux.
Clint Eastwood made one of the best decisions of his career by saying no to what could have been the biggest role for his career. He was smart enough and humble enough to know it wasn't for him. He would use that same level of decision making a few years later when he was approached before Christopher Reeve to play Superman.
Eastwood went on to have a great acting career without James Bond. He even became one of our top directors. And at 92 he is still going strong. He never got to be James Bond, but he's all the better for it. Instead, he got to be Clint Eastwood.