The Sanction is Clint Eastwood's fourth solo directorial effort after A Chill in the Night (1971), Man from the High Plains and Breezy (1973). The filmmaker initially did not feel capable of directing the film and wanted his friend Don Siegel to direct. Faced with the latter's refusal and a long discussion with him, "Clint" finally accepted supervision of the project.
Former government agent Jonathan Hemlock (Eastwood) has become an art teacher. He sometimes plays hitman for a certain Dragon and soon finds himself contacted for a new mission: that of finding a professional assassin who is limping and intends to soon climb the summit of the Eiger in Switzerland. At first reluctant, Hemlock allows himself to be convinced because he will receive in payment a painting by Pissarro that he has wanted for a long time and if he persists, he will be reported to the tax authorities.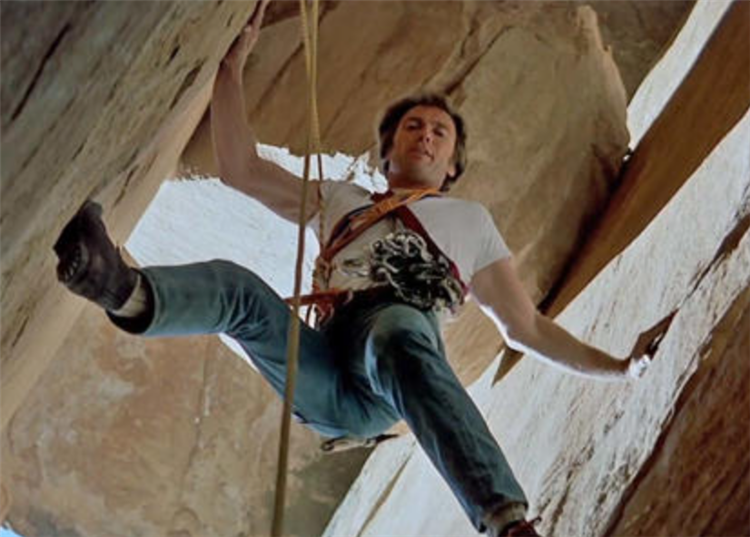 The scenario of The Sanction is improbable – a killer / collector and art professor who is a mountaineering enthusiast returning to service to assassinate a killer who is also a mountaineering enthusiast – but is especially notable for its impressive climbing scenes.
Against the advice of the professionals hired on the set, Clint Eastwood refuses to be dubbed for the climbing scenes, which he decides to do himself, even though the summit of the Eiger, where the climax takes place from the film, is almost 4,000 meters away! Despite extensive training, the actor can't actually climb it, as the Eiger is considered one of the deadliest climbs in the world.
The team is therefore helicoptered to 3,650 meters and then rappels down to reach the areas necessary for filming. On the other hand, Eastwood does personally climb the "Totem Pole" of Monument Valley in the middle of the film (1,713 meters). The site being very protected, the La Sanction team was the last one authorized to film there.
A mournful shoot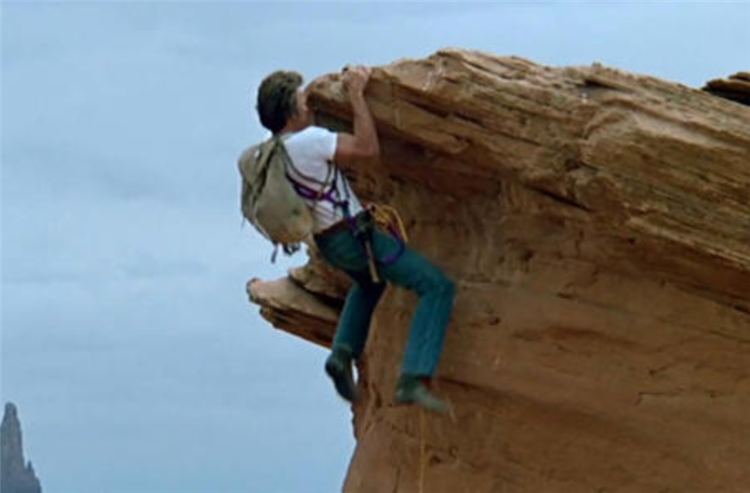 After two days of filming, Scottish mountaineer David Knowles died from a rock fall from the Eiger at the age of 26 and Mike Hoover, a mountaineer responsible for following the various climbs with a camera, was also injured in the incident, and must stop working for 10 days.
Following this tragic accident, Eastwood considered canceling filming, but it was the team of surviving climbers who urged him to continue. To honor the dangerous work Knowles had already accomplished, the director will comply with their advice and continue filming.