Unless you were an ardent fan of Yellowstone, you might have initially missed Cole Hauser, who plays the popular Rip Wheeler in Paramount Network's blockbuster hit as he rollicked through The Ranch Saloon + Steakhouse at RodeoHouston on a recent late night. That was until he started dancing and then took the stage to sing along with the Kurt Van Meter Band, the star's favorite group.
It was his second landing at The Ranch. The previous afternoon, Hauser was the focus of a Q&A with renowned auctioneer Pat Tully, who tossed questions submitted by a well-heeled audience of Yellowstone fans who paid a pretty penny for the privilege. Same for the nighttime romp in a VIP corral in one corner of The Ranch where guests schmoozed with Hauser after having their professional photos taken with him.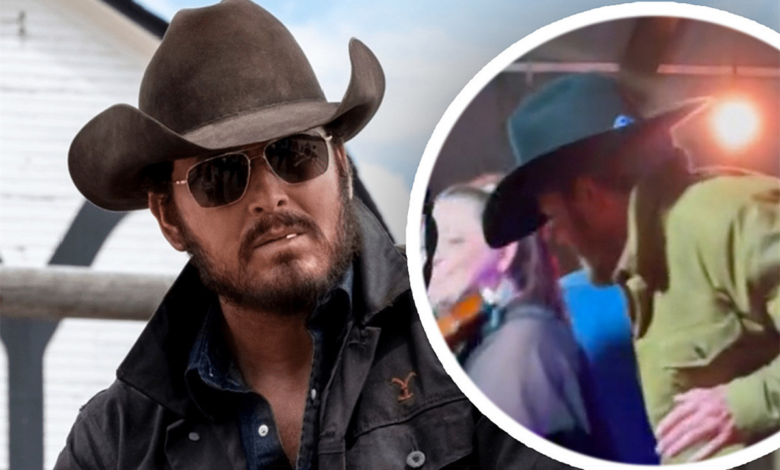 The affable Hauser, all smiles, also visited the sleek rodeo encampment kitchen where he thrilled the cooks and wait staff posing for one massive photo with the beaming throng. And then there was two-stepping shoulder to shoulder on the dance floor
Hauser's visit was highlight of Berg Hospitality Group's second season with The Ranch Saloon + Steakhouse, a chichi outpost of Berg's B&B Butchers and Restaurant at RodeoHouston.
"This is the second time we've had The Ranch and I like to elevate the experience," restaurant maestro Ben Berg told the afternoon gathering. "I like to elevate the experiences. The rodeo's done so much for Texas, for Houston and even for my company and my family. So this is something to add to the experience.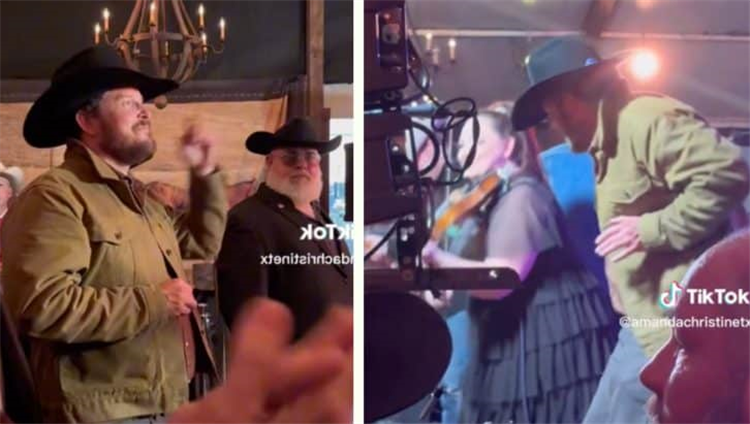 Through five seasons of Yellowstone, Hauser's Rip Wheeler has been the ultimate tough guy. He's as likely to be caught dancing as he is cry. Violence is his go-to move, so it's refreshing to see the actor separate himself from the character during his down time.
Of course, Hauser's appearance means he's not filming the remainder of Season 5 of Yellowstone. That was set to begin this month, but Puck and several outlets report that filming has been pushed indefinitely until Kevin Costner's commitment can be finalized.
Once thought to begin in the summer, Season 5 of Yellowstone now seems likely to resume in the fall.