Following a two-year pandemic delay, Top Gun: Maverick is finally arriving in theaters — and the wait has been well-worth it. Directed by Joseph Kosinski (Tron: Legacy and Oblivion), Maverick harnesses everything that worked in Tony Scott's original movie and turns the volume up. The result is a film that simultaneously nods to nostalgia, honoring the Top Gun legacy (beloved characters and storylines, as well as admiration for the 1986 film itself), while blasting open the series mythology by introducing new heroes as well as modern blockbuster effects that deliver an emotionally rich and pulse-pounding ride. Arriving 26 years after the first film, Top Gun: Maverick is a rare sequel that is not only better than the original but retroactively makes Top Gun's story altogether deeper.
Set three decades after LT Pete "Maverick" Mitchell (Tom Cruise) and LT Tom "Iceman" Kazansky (Val Kilmer) overcame their rivalry to save the SS Layton, Maverick sees the titular hero summoned back to the Naval Fighter Weapons School at Naval Air Station Miramar — aka Top Gun — to prepare a squad of talented but young fighter pilots for a highly-dangerous assault on a heavily-fortified uranium refinery.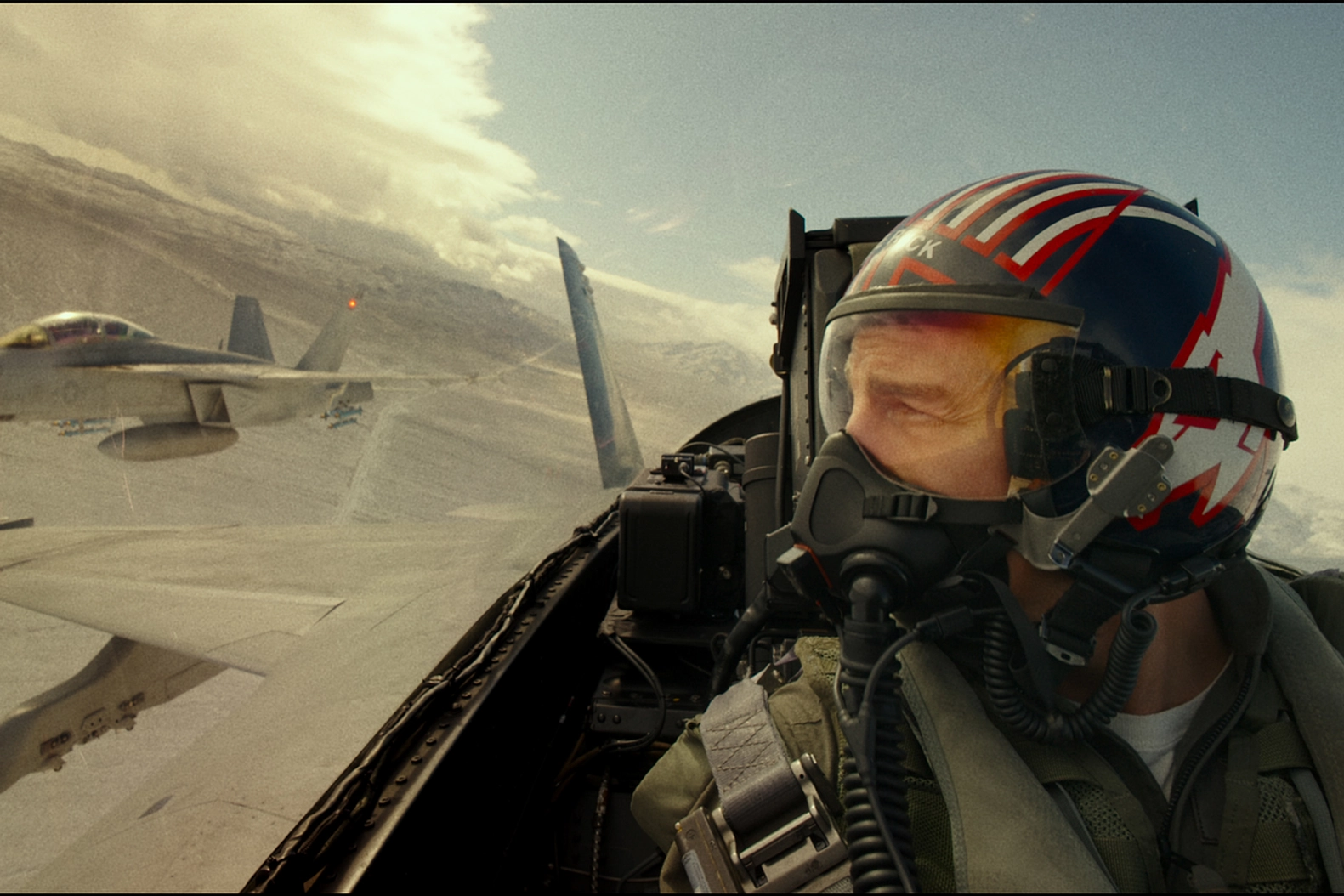 Maverick's unorthodox approach to teaching (along with his penchant for disobeying orders) puts him at odds, as usual, with his superiors (most notably Vice ADM "Cyclone," played by Jon Hamm). However, Maverick's biggest challenge isn't the upper brass or the mission ahead, it's navigating a complicated and tense relationship with LT Bradley "Rooster" Bradshaw — a stick jockey chosen to train for the attack and the son of Maverick's former best friend LTJG Nick "Goose" Bradshaw (who died training with Maverick).
Kosinski and Cruise have crafted a continuation that not only stands on its own, but also lends additional weight and meaning to the events of the original Top Gun. Building on Maverick's ongoing guilt, and how that guilt dovetails with Rooster's animosity (and subsequent) fears, the sequel transforms Goose's death in Top Gun from a character-defining incident into a film universe-defining pillar. Kosinski connects this through line with subtle and sensitive moments that lean on a talented stable of actors and unspoken sentiment — rather than heavy-handed dialogue — to remind audiences of past events and stoke current tensions.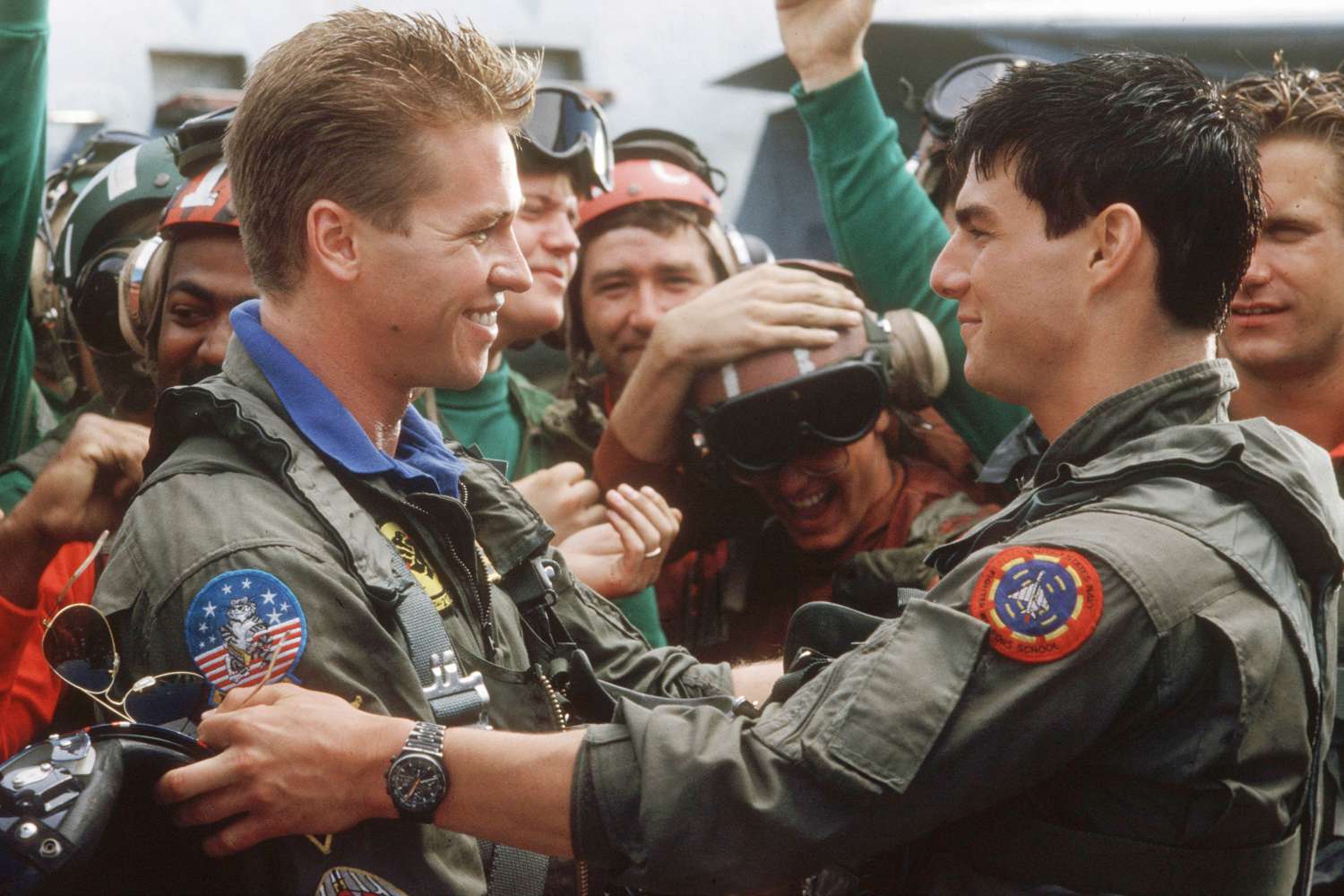 Revisiting Maverick after two decades, Cruise injects new layers into his iconic cocky pilot, crafting an arc for the character that is, arguably, truer to Maverick than where Top Gun actually left him. In the sequel, the titular hero may be older but he remains just as capable and Cruise weighs him down with regret rather than "too old for this" clichés that similar stories usually build on.
Maverick's weakness this round isn't a reckless desire to be seen as the best or arrogance in the face of authority (though, there is still a charming amount of the latter). Instead, he's confronted by a life of choices and avoidances that have left him with nothing beyond a love of flying, with no other option (to save his team and himself) than to slow slow down and embrace his vulnerability. Fortunately, the near-60-year-old Cruise has, in turn, become just as adept at conveying vulnerability as he was at projecting "cool" back in 1986.
Miles Teller is sharp in the role of Rooster. Initial interactions between Teller and Cruise are sparse and restrained but as the story progresses, there's plenty for the pair to unpack. Teller successfully channels the reserved and thoughtful nuance that defined Anthony Edwards' turn as Goose while injecting a dash of Maverick's spark into the junior Bradshaw. This creates a volatile mix that primes the Maverick story for rewarding family drama. The supporting cast is largely updated variations of the characters and dynamics that made Top Gun so memorable (and fun). While Maverick is initially introduced to a dozen trainees, the film quickly narrows its focus to the ones that will play a significant role in events as they unfold.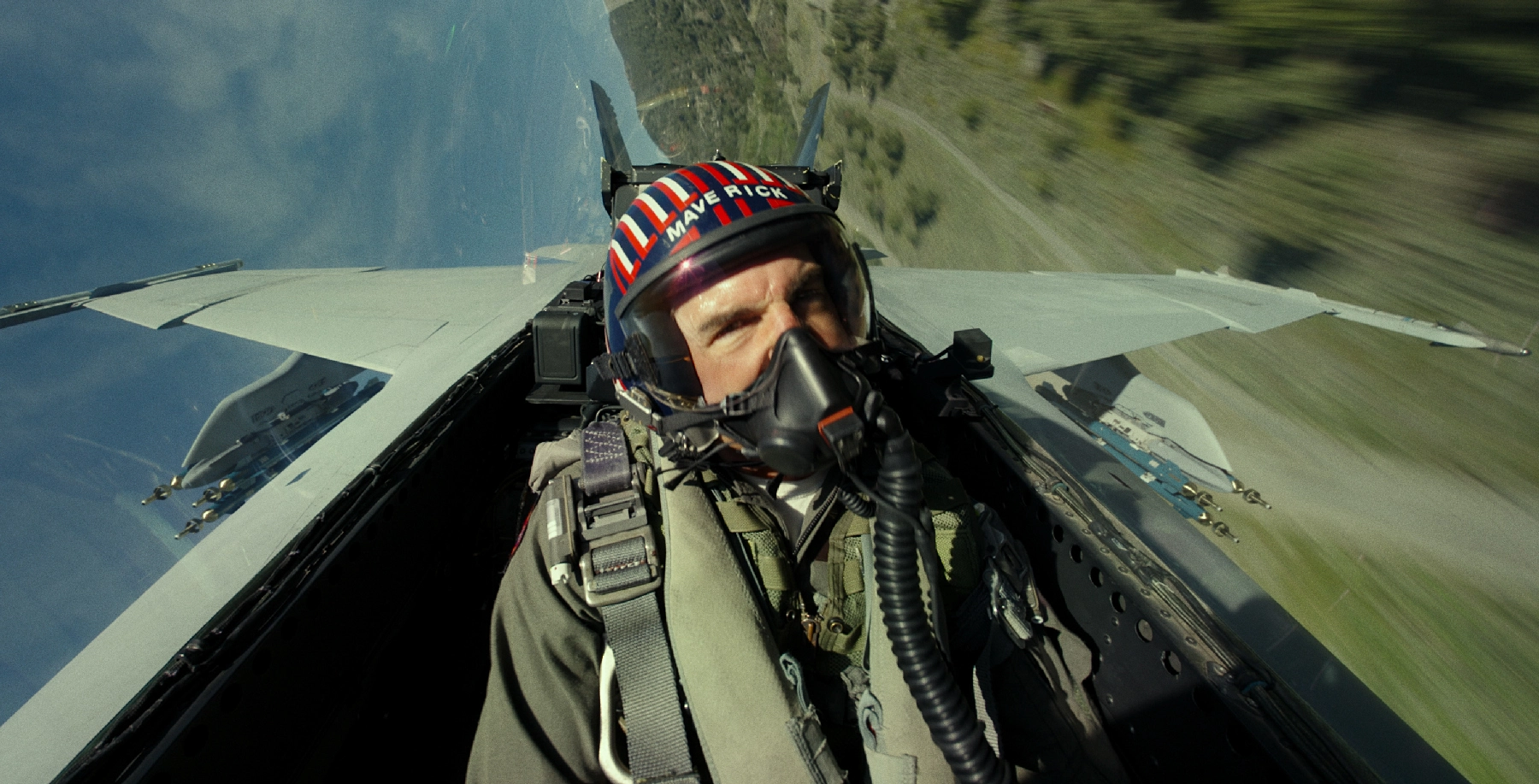 Standing out from the pack, Glen Powell relishes in an Iceman-like foil as LT "Hangman" Seresin to Teller's Rooster. Monica Barbaro steals scenes as the charming and clever LT "Phoenix" Trace, while Lewis Pullman is sure to be a favorite as LT "Bob" Floyd, an awkward and bookish squad member who gets several of the film's most amusing (and dry) moments of humor. Jennifer Connelly joins the franchise as Penelope "Penny" Benjamin and delivers as a fetching new (but old within the story) love interest for Cruise.
Maverick fast-forwards past a lot of history between the two, but Connelly ensures that Penny is fleshed out enough to feel like a fitting counter-balance for Maverick (especially since Kelly McGillis' "Charlie" Blackwood is not included this round). Bashir Salahuddin's Coleman is a humorous, albeit also contemplative, addition as Maverick's right-hand in teaching his trainees, often played for understated comic relief. Lastly, Top Gun: Maverick finds a clever and rewarding way to incorporate Val Kilmer as Iceman, in spite of the actor's reduced ability to speak due to his battle with throat cancer, and fans will, without question, enjoy seeing how the Iceman/Maverick friendship has evolved over time.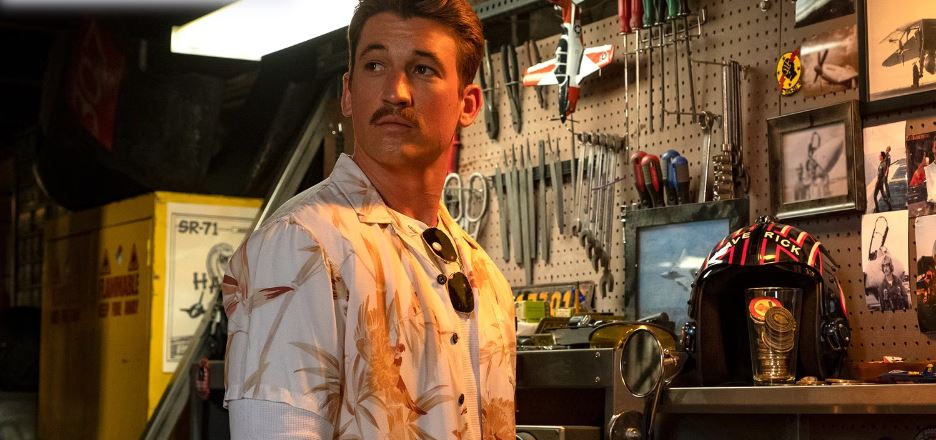 No doubt, Kosinski and Cruise knew they'd need to up the ante with eye-popping aerial battles — and Maverick delivers. Combining practical cockpit footage with well-placed (and sparingly used) effects shots, the Top Gun sequel has crafted one of, if not the, most exciting dog fights ever captured on film. The film's other pulse-pounding set pieces ensure all that quality character drama is met with equally memorable action. Top Gun: Maverick is playing in IMAX theaters and the added cost is absolutely worth an upgraded ticket. And while premium viewings aren't essential, high-quality sound and screen space definitely heighten already thrilling set pieces.
Top Gun: Maverick borrows a lot of from its predecessor and while audiences may find a few aspects to hue too closely to the original, the film manages to thread an incredibly difficult set of challenges. Maverick himself is familiar and wisened but with room to grow and Rooster challenges the aging pilot with a fresh dilemma that makes the events of Top Gun all the more heartbreaking. And it's all framed within an exciting mission and high-flying action. Fans waited three decades for Maverick to return and, thanks to an all-around great expansion of the series, its mythology and characters (not to mention eye-popping battles), it's easy to imagine that moviegoers won't be as patient if they have to wait another 30 years for Cruise to climb back into the cockpit.