Cole Hauser may be getting all the notoriety right now for his role in Yellowstone, but his wife is a celebrity in her own right as well.
Known for his role in Yellowstone as Rip Wheeler, Cole Hauser has yet again been making the rounds during award season given the nominations the hit show has garnered. The most recent of which was the Golden Globes. Present at this and almost every red carpet appearance with Hauser is a striking blonde on his arm. This is not surprising given that the woman is the wife of the Dazed and Confused star. What may come as a surprise is how familiar she looks. And while it may take a minute, if those who were children in the 1990s think back to hit television shows during that time, specifically, Sweet Valley High, the identity of the beauty will instantly be recalled.
Cynthia Daniel is Hauser's wife. While she may not have been on the radar of many after deciding to take a step back from the limelight when Sweet Valley High ended, that does not mean that the Doublemint Gum Twin alum has been resting on her laurels. She has stayed busy and involved in other creative endeavors that are behind the camera. A move that has allowed Daniel to be a successful businesswoman and use her artistic talents via a different medium. Here is why Cole Hauser's wife looks familiar to fans.
How Cole Hauser And Cynthia Daniel Met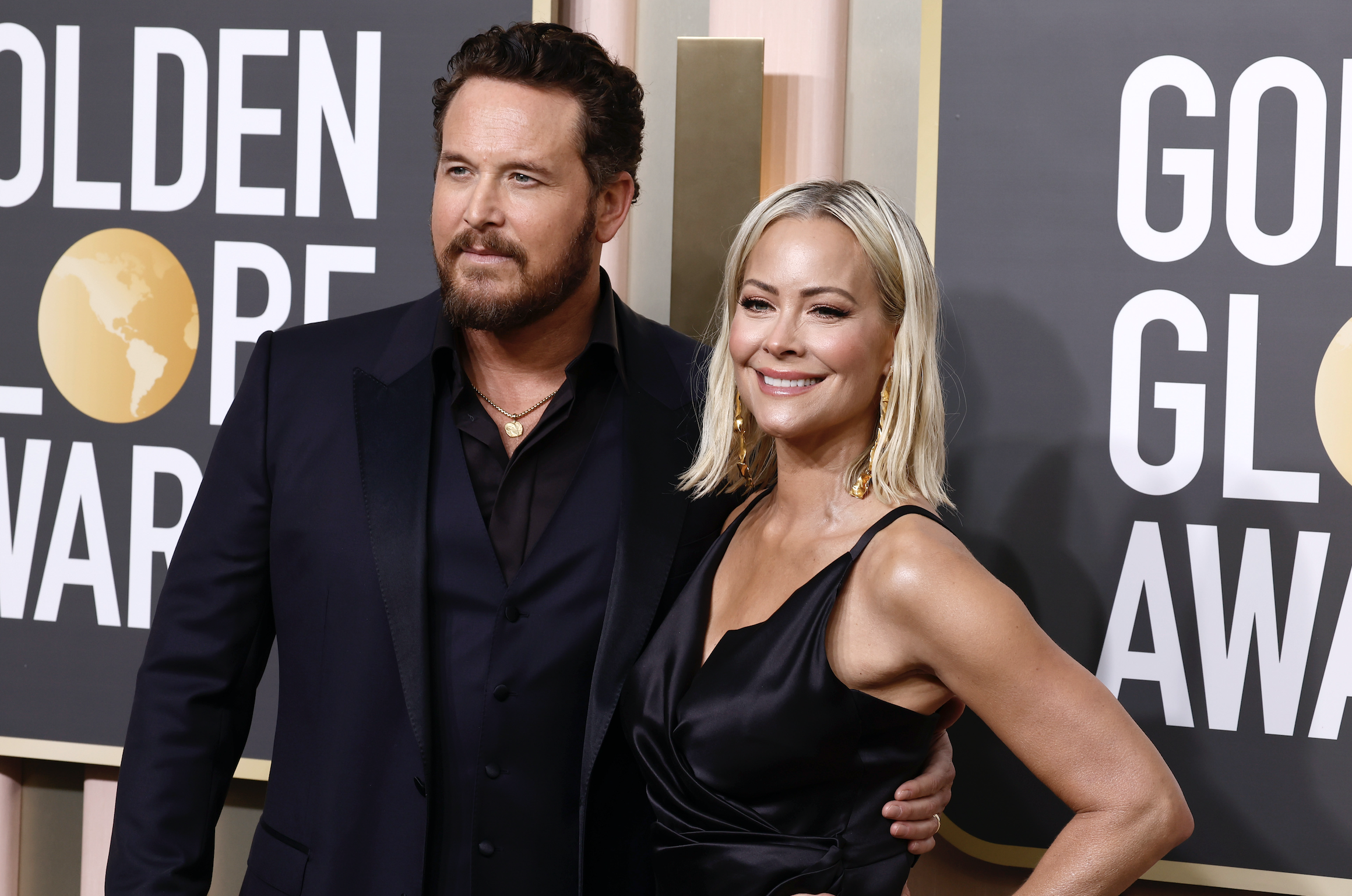 While there is not much information on how Hauser and Daniel met, the couple had a longer courtship than many in Hollywood before getting married. A move that may just be the key to a long relationship, given how long the two have been married.
The Good Will Hunting star and Daniel dated for five years before deciding to walk down the aisle together in 2006. And while all couples who get married have high hopes for making it for the long haul, Hauser and Daniel are the poster children for making this happen, given that they are celebrating 28 years together this year.
During that time, the duo had three children together. Their sons, Ryland and Colt Daniel, were born in 2004 and 2008, respectively. Their daughter, Steely Rose, was born in 2013.
Unlike Hauser and Daniel who started their careers fairly early in the entertainment industry, their kids are staying out of the business for now.
Instead, based on Instagram posts by both of the proud parents, the kids are involved with school activities and sports, living their best lives in Florida.
Who Is Cynthia Daniel?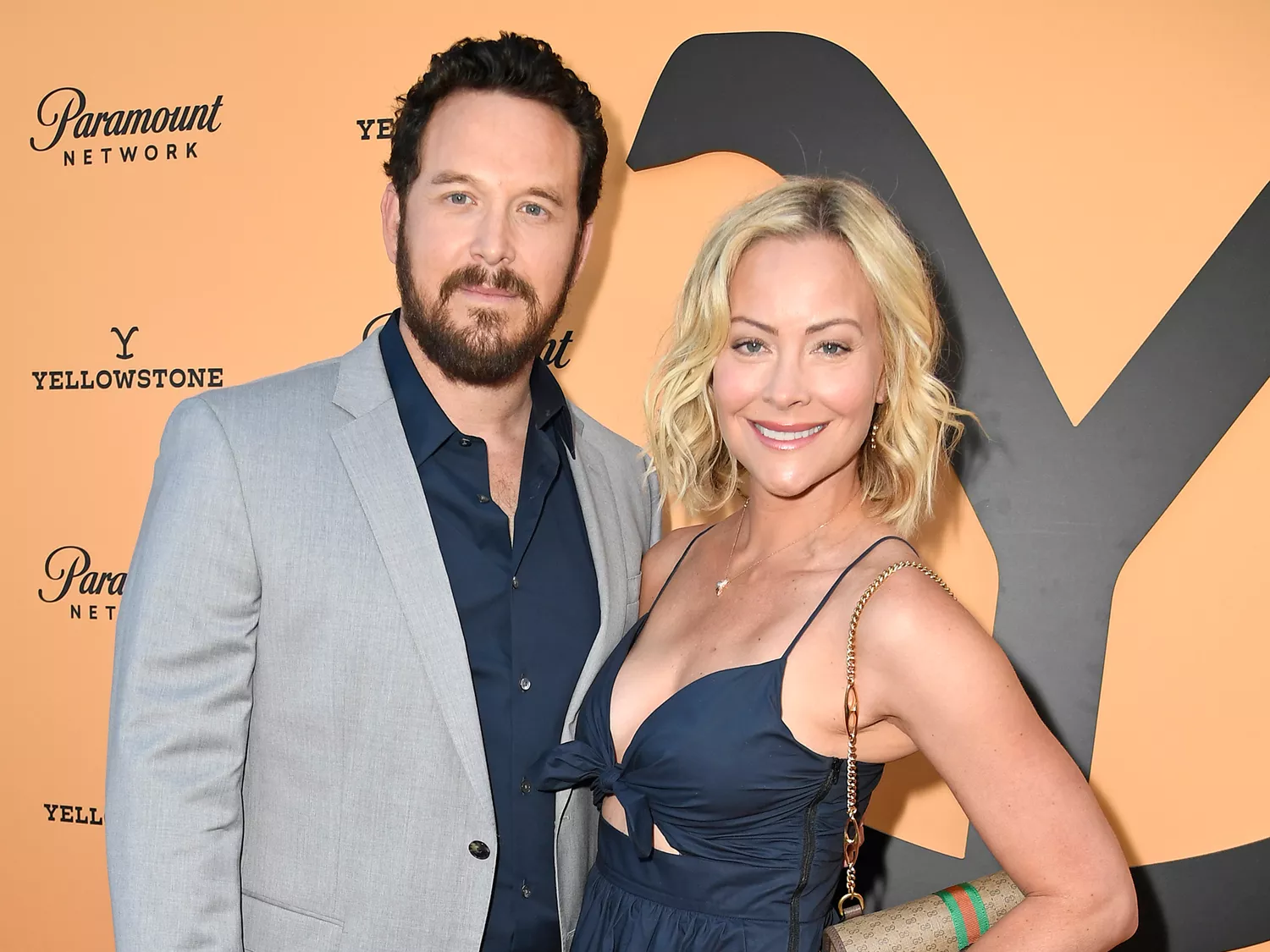 These days, it is Hauser who is getting all the celebrity attention acting, given his lucrative role in Yellowstone. However, there was a time when Daniel was in demand herself.
And with a career that started when she was still a tween, Daniel had accomplished quite a bit by the time she called it quits in the early 2000s.
At 11 years old, Daniel, along with her twin sister, Brittany, were signed to Ford Modeling Agency. The sisters modeled for Sassy and YM and were best known as the Doublemint Gum Twins.
The sisters also starred in Sweet Valley High for three years. During this time they also appeared in The Basketball Diaries alongside Leonardo DiCaprio.
After Sweet Valley High ended, Daniel decided to briefly continue acting by appearing in That '80s Show. But after her stint was done there, the decision was made to no longer be in front of the camera.
It was behind the camera where Daniel thought she belonged instead. A move that has been very successful for the entrepreneur.
What Cynthia Daniel Does Today
After deciding to no longer pursue an acting career, Daniel turned to her passion and made it a career. And now she is a successful photographer with her business, Five Arrows Photography.
"My kids would say I think everything is beautiful … well, they're right," Daniel explains on the company webpage.
"I see beauty pretty much in everyone and everything. Nothing gives me more satisfaction than creating beautiful and soul filled pictures."
The photography that Daniel does for her business covers just about everything. From lifestyle to family portraits, pregnancy photos, baby's first photos, and even celebrity sessions. If there is a picture to be taken with an artistic eye, Daniel is up for the task.
When photography is not taking up her time, Daniel also works with her twin creating content for a lifestyle webpage.
Sweet Collection XO takes its name from the days the Daniel sisters worked on Sweet Valley High.
The content includes things such as tips that deal with beauty, lifestyle, and mental health, along with recipes and some throwback stories from the twins as well. The site was created to be a fun space where women could go to receive information on how to be their best selves.
If this were not enough to be involved in while caring for three children, Daniel also helped Brittany become a mother by donating eggs to be used via surrogacy.
After Brittany went through and defeated stage IV non-Hodgkin's lymphoma, she was told that she would likely not be able to have babies of her own. When this happened, Daniel did not hesitate and donated eggs so that her twin could use a surrogate to expand her family.
Brittany was able to successfully do just that in October 2021, when she and her husband, Adam Touni, welcomed their baby girl to the family.
While she may no longer have a career in front of the screen, Daniel has managed to be very successful with her artistic photography talents. A career that fulfills her and clearly makes her happier than she was when appearing on both the small and large screens.
Xem bài viết này trên Instagram