Luke Grimes is pursuing his music dreams ahead of Yellowstone season 5 part 2, and a special person in his life is celebrating his success.
Ahead of his April 30 appearance at the Stagecoach Festival, the actor's wife Bianca Rodrigues shared a sweet candid moment of her husband in his element on Instagram. Posting a picture of Luke onstage at the Winston House in Venice, California, she looked on from the audience as he likely sang a few of his recently released songs. What's more, she made sure to let everyone know how she felt seeing him perform in front of an audience.
"So proud ❤️❤️❤️," she captioned the photo on April 27.
Just like Bianca, Yellowstone fans were equally elated to see the actor pursuing a different form of creativity away from television. They congratulated him in the comments section of her post, sharing sweet words of encouragement.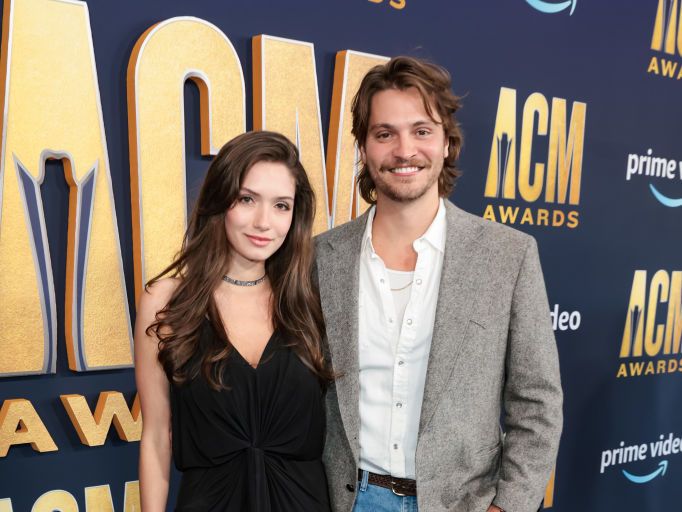 "So amazing!!! 😍 Congratulations on his musical success!" one person wrote on Instagram. "Hell yes!! 👏❤️," a different user raved. "Woohoo 🙌🙌🙌 How cool is that!" another follower agreed.
Folks may know that since Yellowstone season 5 premiered in November 2022, Luke has quietly embarked on a career as a country artist. He released a number of singles in the last few months, including "No Horse to Ride" and "Clay Pigeons" exclusively on Amazon Music. But thoughout his quick rise in the music industry, he has also acknowledged Bianca's support.
Just a few days after his wife of three years' internet tribute, he shared one of his own. He uploaded a heartfelt black-and-white Instagram photo of the couple kissing before his Stagecoach performance. "To the only one that really matters," he captioned the May 2 post.
Luke and Bianca's sweet notes to one another comes amid the news that Yellowstone will end after five seasons this November. While Luke may not play Kayce Dutton for much longer, we're sure we'll be hearing a lot more from the aspiring artist.
Xem bài viết này trên Instagram