It's bad enough the Taylor Sheridan series is ending, but we're worried Yellowstone season 5 part 2 won't answer these important questions.
There's few things that cut deeper than your favorite TV series coming to an end far too early, especially when that show is as needlessly dramatic and wildly enjoyable as Yellowstone.
Taylor Sheridan isn't known to see storylines through in Yellowstone, but he's definitely planted a few arcs that we're going to need closure for. From Yellowstone timeline loopholes to the fate of the major Yellowstone characters, this series needs to address a few things come Yellowstone season 5 part 2, and we'd like them to start with these.
1. What did Kayce's vision quest mean?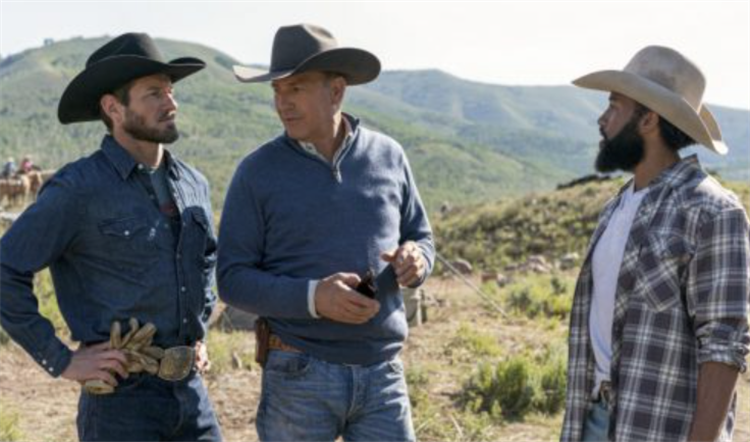 Okay, first things first — what did Kayce Dutton's vision quest mean, and is it really an insight into the Dutton family future? In season 4 of the drama series, Kayce underwent a Lakota Hanbleceya ritual in order to be fully accepted into Monica's tribe. This was a major turning point for him, and a true commitment on his part to his wife.
During the vision, Kayce spends several days completely alone, instructed to do so until he knows it's over. He has several visions during his time: an owl, his dead brother Lee, army flashbacks, and a girl in white. When the ritual is over and Kayce returns home to Monica, he tells her he saw "the end of us."
Now, if the show weren't ending so early, we'd suppose that Kayce's visions were hints towards how the whole show could come to a close. The owl is the cultural symbol of death, and paired with images of Lee and Kayce's military flashbacks, we definitely think it hinted towards some major demises.
Plus, the girl in white (who is most likely the representation of the wolf that Kayce kept seeing throughout the series) showed him two paths that lay ahead of him, each one equally troubling. What did Kayce see on those two paths? For us, we think this symbolized Kayce's eternal battle in devoting himself to either the Dutton ranch or the Broken Rock Reservation. Either way, it won't feel right if we don't see this arc through.
2. Are they going to Texas, or what?
When the first half of the current season came to a close, Rip and a bunch of other hands had just set out for Texas for the winter in order to preserve some of the cattle. Beth swore she would join Rip there since she didn't want them to be parted for so long.
We expect the second half of the season would have flipped back and forth between the goings on at the Dutton ranch and the crew in Texas. This probably would have seen the return of Jimmy and set the groundwork for Yellowstone 6666, too. But with the next few episodes due to be the last, we can't possibly expect half the Yellowstone cast to be missing in action, can we?
So, Taylor Sheridan needs to find a way to bring these guys back immediately. Either that or there's a big time jump in order, and they've already returned after a full winter. (This tactic might help Sheridan put a nice bow on John Dutton's fate, too.)
3. What will happen to Jamie?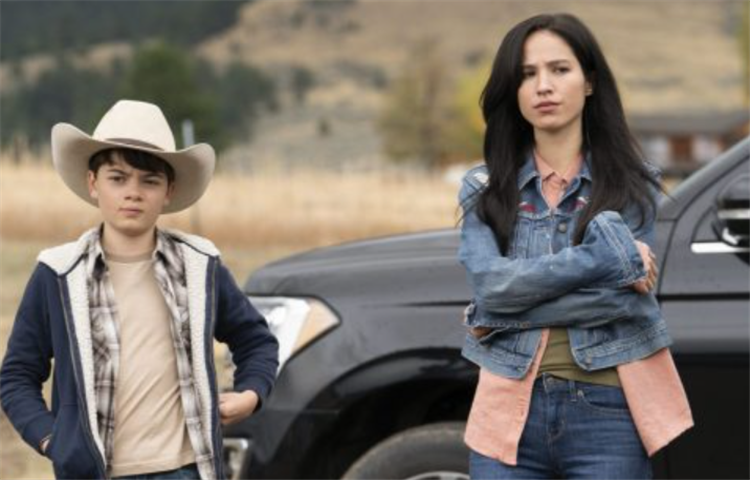 The conflict between Jamie Dutton and Beth Dutton has always been vicious. But things escalated to Shakespearean levels of drama in the later seasons, with season 5 so far ending on the implication that one of them was bound to kill the other.
Jamie is the biggest threat to the Dutton family legacy right now. He knows about the train station, has instigated an investigation into John Dutton, and is literally sleeping with the enemy. Essentially, he's number one on their hit list. So, what does this mean for him across the last remaining episodes?
Well, it could mean any number of things, but of all the Yellowstone characters most likely to die, Jamie is near the top of the list. He's already in a position to be killed off, so we think this is actually one of the easier arcs left to wrap up in the show. They're already halfway there.
4. Will Tate actually inherit the ranch?
John Dutton might not be so adamant to keep the ranch in the family's hands if it weren't for Tate. As his only biological grandchild, Tate is the sole heir to the Dutton property and the only hope they have for its future.
Of course, we have our theories on why that might not work out in the long run because 1883 already told us how this could go, but that doesn't mean it shouldn't be a major plot point in Yellowstone's final episodes. In fact, it might just be the biggest one of all.
Let's not forget Market Equities is still on a mission to take control of the ranch, so there's still work to be done. If the family loses control of the ranch, or if Kayce's vision quest means that there's a great divide placed between Monica and Tate and the rest of the Duttons, then maybe Tate will never really find the ranch in his future after all.
Of course, all this hangs on what the Yellowstone ending will ultimately be. If the family manages to outsmart Market Equities and somehow find peace on their land, then things look good to go for Tate's eventual inheritance. What he chooses to do with it will be up to him.
5. What happened to the damn dinosaur bones?!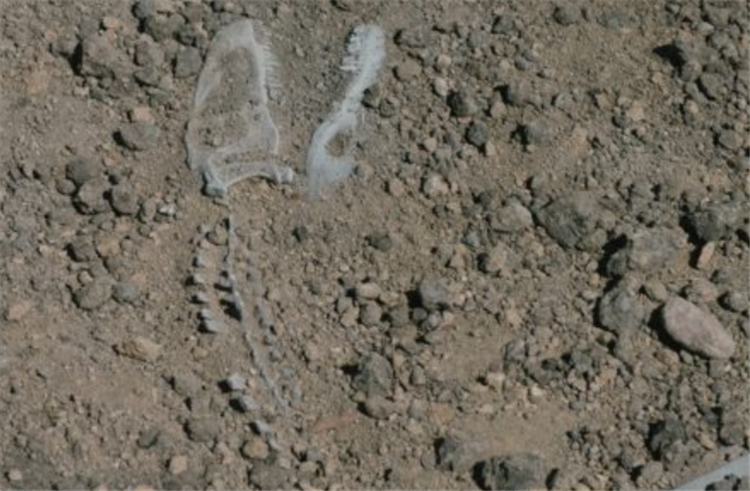 Any Yellowstone fan worth their salt knows that you can't have a single conversation about the TV series without somehow bringing up the topic of those stupid dinosaur bones. Now, this goes all the way back to season 1, when Tate found a full-scale dinosaur fossil in his backyard.
He became very possessive of the bones, and things took a dark turn when Kayce spotted drones and strange cars hovering around their home. Eventually, some treasure hunters sneak into their property and steal the bones, leaving Tate heartbroken. But that's not what we're obsessed with. The thing we want to know is…what was the damn point?!
If you thought the dinosaur bones were part of what would become a long-running conspiracy or cat-and-mouse chase, you'd be wrong. They're literally never mentioned again. How can you bring up something as major as a literal dinosaur skeleton and not ever bring it back up?
Honestly, we need to know what happened here. There has to have been a full-scale plot surrounding this at some point, perhaps scrapped or designed to be forgotten about until some stunning callback. Yes, maybe we're going crazy, but of all the insane plots cooked up in this bizarre small-screen world, this is the one we lose sleep over.
Be sure to check out our guides to the Yellowstone 1923 season 2 release date and Yellowstone 1944 release date for more trips back into Dutton history. Or, take a look at the best Yellowstone episodes and find out why Kevin Costner is leaving Yellowstone.