Sylvester Stallone and his wife Jennifer Flavin enjoyed some retail therapy on Friday as they were seen admiring some luxury watches in Mayfair.
The Rocky legend, 77, enjoyed a shopping spree as the festive spirits descends upon London – and something definitely caught the couple's eyes.
The Expendables star and his beloved wife of 26 years Jennifer, 55, were seen shopping inside the Maunder Watch.
The store is an independent family-run business located in Burlington Arcade, and specialises in luxury watches.
The Academy Award-nominated actor sported a casual look for his outing in black hoodie and jacket, teamed with denim.
Sylvester also wore apair of black sunglasses while walking in the crowd hand-in-hand with his partner.
Meanwhile, entrepreneur Jennifer looked effortlessly stylish rocked a grey coat with faux fur collar.
The beauty made sure to wrap up against the chilly weather as she also wore a quilted jacket underneath and a black jumper.
Jennifer finished off her look with black boots, as the pair looked relaxed and in good spirits.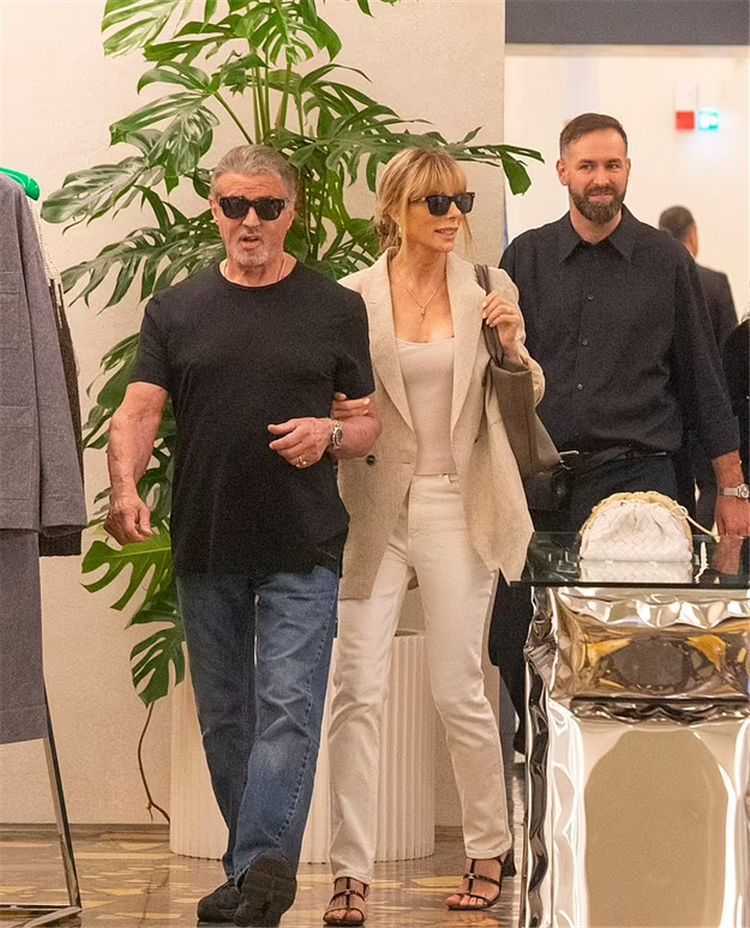 Earlier this month, the actor spoke about the 'devastating' death of his son Sage – and their strained relationship – in his new Netflix documentary Sly.
Sage, who died at 36 of coronary artery disease in July of 2012, played the role of Rocky Balboa's son Robert in the 1990 motion picture Rocky V.
In the storyline of the sequel, Sage's character Robert felt neglected as his father focused his efforts on mentoring young boxer Tommy Gunn, played by the late Tommy Morrison.
In the streaming documentary, Sylvester makes a number of personal revelations, saying said that 'unfortunately,' aspects of the Rocky V plot were harvested from the real-life relationship between the pair.
The Hollywood legend, who penned the script for the film, which also starred Talia Shire and the l ate Burt Young, said that he would be inspired in his writing to put his characters into places he had aspired to be.
'I try to take something that actually is what I wish I had done in real life, but I wasn't able to do that in reality,' the three-time Academy Award nominee said. 'And so quite often I would do it theatrically, magically… a lot of that is true.'
At the time of the film's release in November of 1990, Stallone was coming off a scorching run in his career with a decade of hits, including multiple films in the Rocky and Rambo franchises.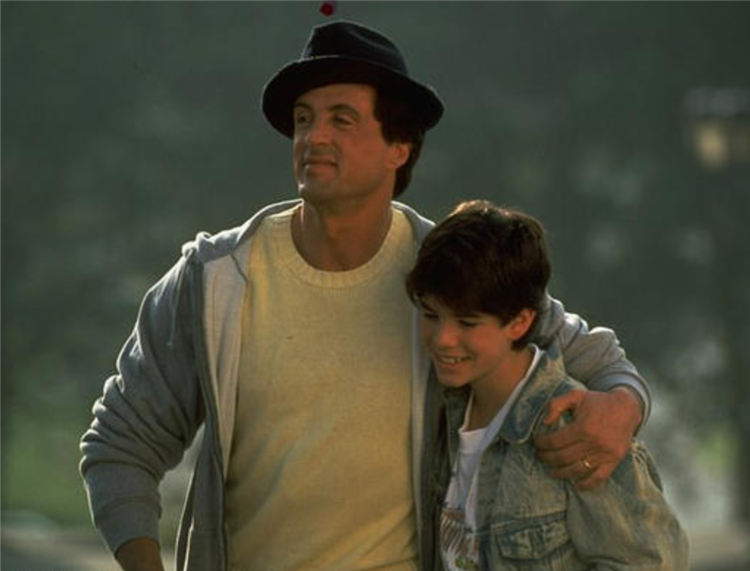 'Unfortunately, you put things before your family,' he said in the doc. 'And the repercussions are quite radical and devastating.'
Speaking with People in 1996, Sage acknowledged the art imitating life aspect portrayed in Rocky V, citing a scene in the movie in which he fought with his father.
'When I was screaming, "You never spent time with me! You never spent time with my mother," that was true,' he said. 'I was looking into my father's face and really saying that.'
Sage said that 'after the film, everything changed' with him and his father for the better.
'I got a lot of things out,' he said. 'We broke into tears a few times. We'd do anything for each other.'
Sly includes footage from a premiere of Rocky V in which he and his son walked the red carpet.
'There's a line in the movie, "I'm so glad he's born because now I can live through your eyes,"' Stallone said at the premiere, as seen in the doc. 'That, I think, is what fathers look to their children for. It's an extension of a slice of immortality.
'As long as he's alive, your memory will always be alive, that you did something right. I mean, you hope for that.'
In August of 2012, Stallone told Good Morning America that it was 'very tough' as he dealt with the loss of his son.
'Time, hopefully, will heal, and you try to get through it, but it's just something,' he said. 'It's a reality of life. I think it's important to get back and start reliving your life. Otherwise, you can go into a spiral.'
The Tulsa King star is also father to daughters Sophia, 27, and Sistine, 25, and Scarlet, 21, with Jennifer. He has two sons with first wife Sasha Czack, 73 – Seargeoh, 44, and Sage.