Sylvester Stallone is best known for his many action movies and roles. One of his most famous action genre roles was in the Rambo franchise. Not only did the series garner a huge amount of praise for its compelling storyline, but it was also praised for its realistic portrayal. The visuals were so gruesome that even the actor was disgusted by them.
In the movie, the actor suffers many injuries, many of whom are real. However, even the fake injuries were remarkable, so perfect that even nurses in a hospital were fooled by them when Stallone visited a hospital to check how real his wounds looked.
When Sylvester Stallone Fooled Nurses With His Fake Wound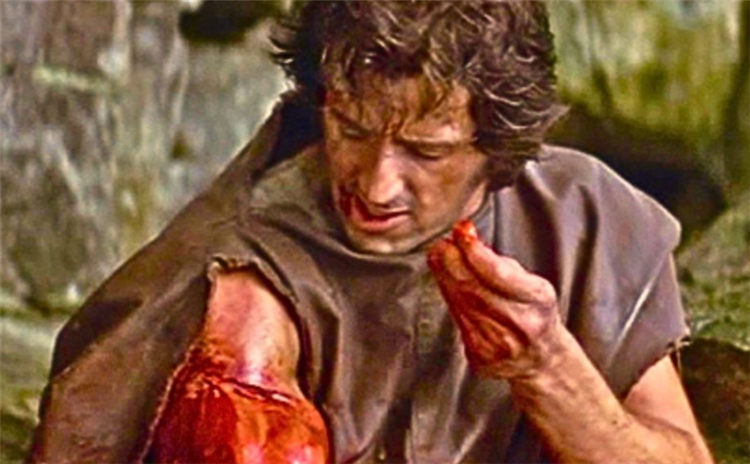 Sylvester Stallone's Rambo: First Blood was a hit. From the actor's troubled portrayal of the Vietnam War veteran to the visuals, fans found a lot to praise him. One thing that many found particularly intriguing was the numerous action scenes and the realistic wounds. While the actor had suffered considerable injuries thanks to his performing his own stunts, there were many wounds that were fake and created with the help of prosthetics.
However, the actor was apprehensive about his 'grave' injuries and decided to try to test whether they looked real or not. So covered with a huge wound and blood still pumping through along with the makeshift stitches that Rambo had put off he went to a nearby hospital during the lunch break.
At the hospital, the nurses were completely shocked to discover the wound and actually believed it. Meanwhile, Stallone only asked for Tylenol or a pain reliever to ease 'the pain'. Believing his act while simultaneously freaked out, the nurses declared him the toughest man they had ever met.
Sylvester Stallone Suffered Grave Injuries During Rambo: First Blood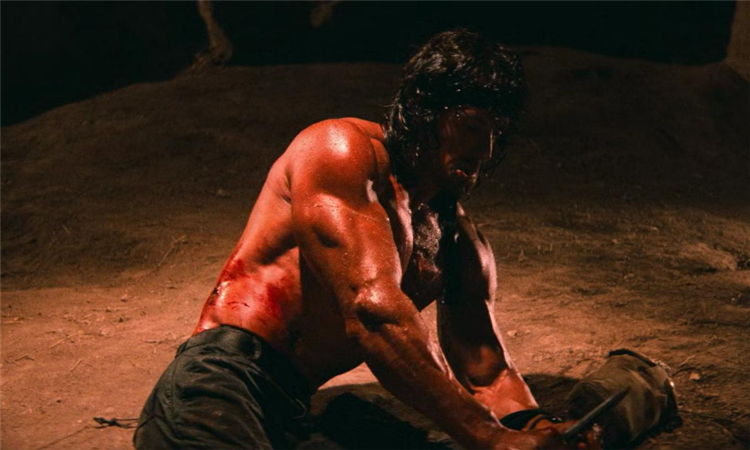 Sylvester Stallone being the formidable action hero he is, performed several of his stunts while filming. As a result, he had to suffer several grave injuries during the filming. While performing the scene where Rambo jumps off a cliff and hits several tree branches while falling down, the actor breaks one of his ribs even though he only performed the bottom third of the stunt.
So while Rambo is screaming in the scene, it is Stallone actually withering in pain for he was not acting in the moment. Even when running into an abandoned mine shaft in the movie, the actor accidentally placed his hand on top of a gunfire squib, which resulted in his hand being seriously injured.